Accredited by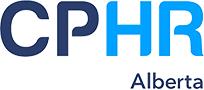 Certified Talent Management Practitioner Program
---
What's Different About the CTMP Program?
This program equips participants with the competencies,  knowledge,  best-practices,  and resources required to design and implement leading-edge practices in Workforce Planning,  Talent Acquisition,  Onboarding, Career Development,  Employee Engagement,  Talent Pipelining,  High-Potential employee development,  Talent Reviews,  and metrics to measure the impact of Talent Management within organizations.
Deepen your credibility at the Boardroom table.  Show how Talent Management benefits organizations.  Guide teams through the entire Talent Management value chain.
What Makes the CTMP Program Unique:
This is the first program in Canada where you can become certified in the area of Talent Management.
You are not required to re-certify once you have earned the CTMP.  After you have this credential it is yours to keep, for life.
The CTMP is portable across all provinces and territories in Canada.  It is not jurisdiction-specific.
The CTMP is a graduate-level credential and is accessible,  only,  to individuals who have completed a program (certificate,  diploma,  or degree) at a post-secondary institution in Canada or elsewhere.
The program is fully accredited by CPHR Alberta & Northwest Territories,  CPHR Saskatchewan,  CPHR Manitoba,  CPHR British Columbia & Yukon,  and HRPA for Ontario.
COVERED AT A STRATEGIC LEVEL
Bodies of Knowledge
Talent Management: What it is
Where Talent Management Fits
Corporate Planning: Strategic View
Workforce Planning: Demand for Talent
Workforce Planning: Supply of Talent
Talent Acquisition: Overview
Talent Acquisition: Sourcing
Talent Acquisition: Attraction – What Works
Talent Acquisition: Recruiting – Legal Considerations
Talent Acquisition: Recruiting – What to Look for
Talent Acquisition: Competency Based Interviewing
Talent Acquisition: Accommodation/Equity
Talent Acquisition: Psychological Assessments
Talent Acquisition: Selecting
Talent Acquisition: Internal Equity Considerations
Talent Acquisition: Onboarding Value Chain
Talent Acquisition: Mitigating Retention Risk
Managing Performance: Fundamentals
Managing Performance: Tools
Managing Performance: Rating Scales
Managing Performance: 360 Survey
Managing Performance: Emerging Leaders and Executives
Managing Performance: Emotional Intelligence
Managing Performance: Developmental Plans
Managing Performance: Talent Reviews
Managing Performance: Talent Review Outputs
Managing Performance: Crucial Career Conversations
Training and Development: Fundamentals
Developing Talent: Approaches
Developing Talent: Best-Practice Model
Developing Talent: Special Assignments
Developing Talent: Global Assignments
Developing Talent: Supporting Expatriates
Developing Talent: Why International Assignments Fail
Developing Talent: Repatriation
Succession Planning: What it is
Succession Planning: Interim Leadership (Replacement Planning)
Succession Planning: Strategic Reasons
Succession Planning: Employee Role
Succession Planning: Steps in the Process
Succession Planning: Value Chain
Succession Planning: Chart
Succession Planning: Who Gets Promoted?  Who Doesn't?  And, Why?
Succession Planning: An Unfortunate Truth About Promotions
Succession Planning: Who has High Potential?
Succession Planning: 9-Box Talent Model
Leadership Derailers
Voluntary Exits
Involuntary Exits
Involuntary Exits: Just Cause
Constructive Dismissal
The Termination Interview
Avoiding Wrongful Dismissal Lawsuits
Total Rewards: Strategic Importance
Total Rewards: A Close Look
Total Rewards – Compensation: Raises?  Bonuses?   Both?
Total Rewards – Compensation Weighting: Fundamentals
Total Rewards – Compensation: Where to Pay v.s. Market
Total Rewards – Compensation: Employee Recognition
Retaining Talent – Strategic Importance of Pipelines
Talent Management Metrics: Lead Measures
Talent Management Metrics: Lag Measures
CERTIFIED TALENT MANAGEMENT PRACTITIONER PROGRAM
Program Itinerary

In-Class Delivery
DATES and VENUES:
March 2-3, 2019: TORONTO
May 9-10, 2019: CALGARY
DURATION:
Day 1: 9am to 6pm
Day 2: 9am to 6pm
BREAKS:
Each Day – Two 15-minute breaks and one 1-hour lunch
MEALS:
Breakfast served at 8:30am each morning.
Lunch served at approximately 11:45am each day.
Snacks will be available throughout each day.
PRICE:
$1,675 + tax
Live Web Workshop Delivery
DATES:
Cohort 1 – January 14, 21, 28; February 4, 11, 18 – 2019
Cohort 2 – April 1, 8, 15, 22, 29; May 6 – 2019
Cohort 3 – June 10, 17, 24; July 8, 15, 22 – 2019
Cohort 4 – September 9, 16, 23, 30; October 7, 21 – 2019
Cohort 5 – November 4, 11, 18, 25; December 2, 9 – 2019
DURATION:
2 hours each week
PRICE:
$980 + tax and a flat $275 + tax Technology Fee
TECHNOLOGY:
Our clients say...
"
R.E., (Healthcare)
"I can't wait to put the new Talent Management practices in place."
P.D., (Professional Services)
"I had the opportunity to take the in-class program and found it to be highly engaging. I would definitely recommend this training program to other professionals."
A.M., (Hospitality)
"The training was outstanding, with very rich content that exceeded my expectations about a Talent Management program."
J.H. (Financial Services)
"An enjoyable look at the full aspect of Talent Management. The real world discussions about situations attendees have faced and their solutions were very informative."
Previous
Next